Phone
847.388.5440
Staff
Melinda Agosto
Child Development Director
magosto@mundeleinparks.org
Address
1401 N. Midlothian Road
Mundelein, IL 60060
Big & Little Child Development Center is located on N. Midlothian Road, between Route 176 and Winchester Road (inside the Mundelein Community Center), in Mundelein.
Hours
Our current hours are 7 am—5 pm.  
---
Where learning is FUN! (for ages 2 to 6)
With more than 25 years of serving the community, Big & Little is a great place for your child to learn, grow, and make friends. The state-licensed center hosts up to 103 children, ages 2 to 6. Our professionally-trained staff provide a fun, engaging, and educational environment. Six, kid-friendly classrooms are designed for 16–18 children, based on the overall age of the children served.
Children at Big & Little enjoy the facility's full-sized gym, Spray Park, for a summertime treat with special water/play activity areas just for younger children, and a private, fenced playground. Big & Little offers convenient child care from 7 am to 5 pm Monday through Friday, year-round, excluding major holidays. Full and part-time schedule options as well as a morning preschool help meet the needs of working families.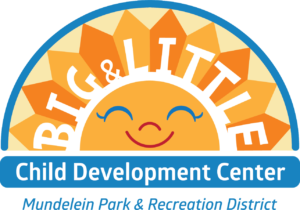 About Our Program
At Big & Little, your child is provided with a warm, nurturing, stimulating, and challenging environment that promotes social, emotional, physical, and intellectual growth. Our goal is to help your child experience the joy of learning, instill a sense of curiosity, and provide an atmosphere of discovery and exploration. Big & Little stresses activities that facilitate language development, increase sensory awareness and enhance an understanding of the environment. Independence, self-confidence, and positive self-esteem are encouraged.
Our theme-based curriculum provides a wide variety of activities and interest areas. Cooperative play is encouraged while meeting developmental needs. Our daily schedule provides ample opportunity for active and quiet activities as well as both fine and gross motor activities.
Daily activities include:
Circle Time
Art, Dramatic Play, and Blocks
Science/Discovery Center
Manipulatives
Language Arts
Sensory Motor Activities
Music/Movement
Library Corner
Computers
Cooking Activities and Field Trips
"The staff at Big & Little Child Development Center have become family to us. I can't thank them enough for nurturing and caring for our three daughters. They have helped shape our children to become curious learners and confident, friendly individuals. I will forever be grateful to each and every one of the staff and for our experience at Big & Little. I'm thankful that I will have the opportunity to send one more of my babies through their wonderful program when she turns two years old. Our experience has been nothing but the best!"
-Kari Huddlestun
"Big & Little has been one of the most rewarding and amazing early childhood programs our family has been a part of since we began in 2009. There are so many options for busy families and we have benefited from both half days and full day programs. The facility itself is bright, clean and welcoming. The entire staff truly cares for each child and nurtures their educational and emotional development. We feel truly blessed to be a part of the Big & Little program in our community."
-Aly Stanczak
Full-Time Enrollment
(5 full days per week), Sibling discount available.
Cost: $270/week (1 child)
Part-Time Regular (Daily)
(2-day minimum)
Cost: $60/day (per child)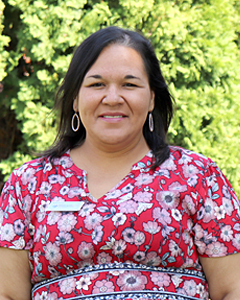 Melinda Agosto
Child Development Director

Ms. Melinda began her time as the Child Development Director at Big & Little in September 2020 after working Assistant Director/Childcare Supervisor first at the YMCA, then the Vernon Hills Park District from 2008 to 2020.  She completed her undergrad degree in Elementary Education at DePaul University in 2004 then went on to complete a graduate degree in School Counseling at Concordia University in 2016.  Ms. Melinda is a lifelong Mundelein resident and along with her husband and three daughters, continues to reside here.  She loves working and serving the families in her own community.
---
Lorena Vazquez
Child Development Assistant Director
Ms. Lorena has been the Firefly teacher at Big & Little since October of 2020. Her role in childcare started off as an Assistant Teacher and once she realized how passionate she was about her job, she went on to receive her Infant-Toddler and Preschool CDAs. After recently earning her Associates Degree in Early Childhood Education, Lorena was promoted to Child Development Assistant Director. As a lifelong Mundelein resident, working for MPRD has been a dream come true. Lorena loves being given the opportunity to teach in the same community that taught her. When Lorena is not teaching, you can find her singing, teaching improv classes, performing comedy, or shopping at Target.

---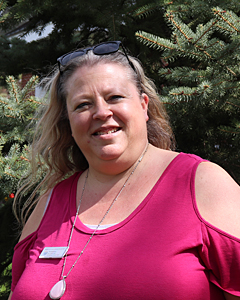 Michaelene Amedio
Ms. Michaelene, also know as Ms. Mike, has been teaching at Big & Little since 2006.  She is a McHenry resident and has 2 daughters, Brittany and Brianna.  Ms. Mike has worked primarily with 2 year old's since beginning her employment at Big & Little but always enjoyed helping out in the other classrooms, working with the other age groups.  In 2020, Ms. Mike made the move to the 4 year old classroom.  She loves to be a part of their growth and learning and especially enjoys laughing with them all day!
---
Jessica Drecoll
Ms. Jessica started teaching at Big and Little in July 2022. She is a lifelong Mundelein resident and was very excited to start teaching in her community. Ms. Jessica has studied Education, worked as a nanny for many years, and has two children of her own. Ms. Jessica enjoys using her creativity to make learning for young children fun.  When Ms. Jessica isn't at Big & Little, you can find her decorating cookies, watching her daughter's soccer games, or watching movies with her kids.
---
Jenny Echeverria
Ms. Jenny began working at Big and Little in 2020 in the 2 and 3-year-old room.  She has worked in childcare since 2015, and absolutely loves it. Ms. Jenny enjoys watching children learn and grow every day. She graduated from Vernon Hills High School in 2011 and continues her education at the College of Lake County. Jenny lived in Vernon Hills most of her life until moving to Beach Park with her boyfriend. She is fluent in Spanish as it was her first language growing up, and tries her best to teach the children words in Spanish. During her free time, she loves watching movies and trying new restaurants. 
---
Heather Hasler
Ms. Heather began working at Big & Little in March of 2022 as an Assistant Teacher in the Caterpillar room. She graduated from Augustana College in 2009 with a degree in Elementary Education. She worked for Bright Horizons in Kindergarten Prep with four and five year olds from 2009 to 2021. She has always loved working with children and a career in early childhood fits perfectly. She has four children and has been a Mundelein resident since 2014. It has been a joy to serve the residents of her community!
---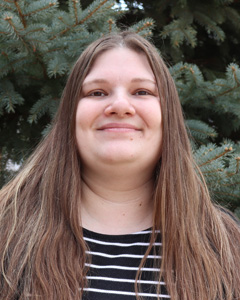 Shannon Magana
Ms. Shannon has been working at Big and Little since September 2021 in the Ladybug room. She has worked with children starting at Bright Horizons in the toddler/twos room in 2016. Ms. Shannon graduated in 2020 with her BA in Elementary Education. She worked with all different age groups up to 1st grade. She enjoys teaching and making the kids smile.
---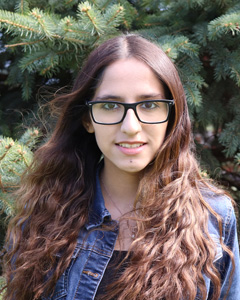 Jasmine moreno
Ms. Jasmine began working at Big & Little in September of 2022 as an assistant teacher in the Caterpillar classroom. Jasmine graduated from Mundelein High School in 2021 and is continuing her education at Lake Forest College to obtain her Master's in Elementary Education and Bachelor's Degree in Spanish. As a Golden Apple Scholar, Jasmine has found her love for working with children and aims to leave a positive impact on the children.
---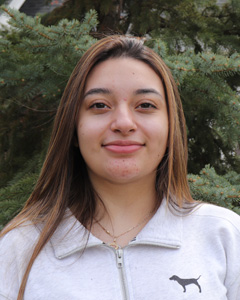 Jennifer Palomo
Ms. Jennifer began working at Big & Little as an Assistant Teacher in the Caterpillar classroom in 2022. Jennifer graduated from Mundelein High School in 2020 and is continuing her education at College of Lake County, aiming to get her Associates Degree in Social Work. Although she has no official daycare experience, she has always wanted to work with children and is genuinely enjoying her time at Big & Little. She hopes to be able to positively impact the kids and always encourage them to be themselves.
---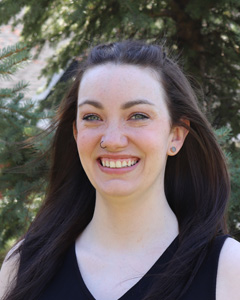 Maggie Skuba
Ms. Maggie began working at Big & Little in November 2022 as an assistant teacher in the Bumblebee room. Her love of working with kids started when she was a camp counselor at Vernon Hills Park District. Maggie has also worked at Millburn Elementary as an after-school counselor. When she isn't working, she loves making jewelry, mountain biking, spending time with her nephew Griffin, and binging movies on Netflix.
---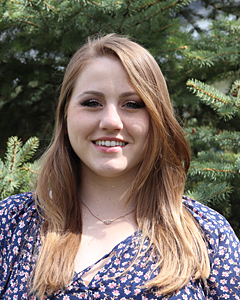 Nicole Wings
Ms. Nicole has been teaching at Big & Little since February of 2021 in our Caterpillar classroom. She has been working in early childhood education since 2015 and has had the privilege of teaching infants, toddlers, 2s, and 3s. Nicole attended the University of Iowa where she earned her Bachelor of Arts in studio art, as well as, a minor in art history. She has also received additional education in early childhood education through the College of Lake County. Nicole enjoys using her creative background to make learning as fun and hands-on as possible to spark curiosity and imagination in her students. Outside of the classroom, you can find Nicole tending to her growing plant collection, watching live comedy, or hanging out with her hamster, Bear.
---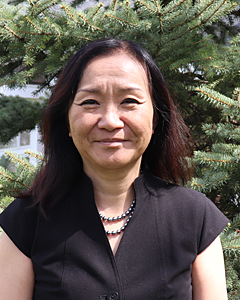 Diane Woo
Ms. Diane began working at Big & Little in 2004 and has enjoyed teaching and caring for the children here since that time.  She has a BA in Child Psychology and prior to her employment at Big & Little spent time teaching at a Montessori School.  Ms. Diane strives to encourage individuality in all of the children and promotes diversity in her classroom.
---
Nate Zepeda
Hi! I'm Mr. Nate. I graduated from Mundelein High School in 2021 and started working here at Big and Little back in August of 2022 while continuing my education at the College of Lake County. I've worked with kids for as long as I can remember, I used to babysit my siblings and cousins all the time starting at around 12 or 13. It has truly been such a joy creating special bonds with all of the kids here at Big and Little, they are the best part of my day and I love making them smile/laugh!
---