Heather Burnes
Assistant Dance Coordinator and Dance Instructor
Miss Heather has been teaching dance since 1999 in the Northwest Suburbs. She started her dance training in Palatine at the Bonnie Lindholm School of Dance when she was just three years old. In 1992, she was asked to join their award-winning Dance Company. She studies under teachers such as Al Gilbert, Michael Taylor, Bonnie Lindholm, Terry Lindholm, Jr., Corrinna Lindholm Stoner, and many more. Heather has attended numerous dance conventions and competitions to also add to her dance training. She has performed at Walt Disney World in Orlando, Universal Studios, in the Magnificent Mile Lights Festival with Disney, Daley Center, Navy Pier, for Chicago Bull's Half Times, and the Museum of Science & Industry just to name a few. Heather started as an assistant teacher when she was thirteen years old and began teaching when she was sixteen.
Heather graduated from Lake Forest College in 2005 with a BA in history and religion. In 2009, she completed a Master's in Elementary Education from National Louis University. Heather feels lucky to be able to combine her passion for dance and love for teaching together. She is also excited to manage the program as the Assistant Dance Coordinator.
Heather lives in Villa Park with her husband, Brian, their children, Connor and Eleanor, and their Italian Greyhound, Winston.

---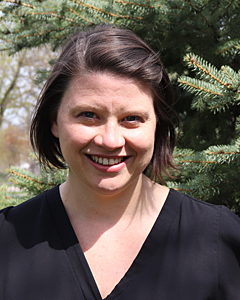 Kathleen Myers
Dance Instructor
Kathleen is pumped to join the Mundelein Park & Recreation District Dance Program. Kathleen has her undergraduate degree in musical theatre and her graduate degree in education with a specialization in early childhood. At Western Illinois University, she studied tap, ballet, jazz, modern, and musical theatre dance as well as performed and choreographed for University Dance Theatre, a professional modern-based dance company. Since graduating from WIU in 2010, Kathleen has traveled around the country performing and teaching music, drama, and dance. She worked as a dance instructor for Riversong Dance Studio teaching tap, musical theatre dance, conditioning for both dance companies, and several adult fitness classes in Knoxville, TN. While working as a tour actor/director for Missoula Children's Theatre, she was able to teach musical theatre choreography to children all over the US and Canada. Lexington Children's Theatre trained Kathleen as an education intern, where she taught, acted, and choreographed for their productions. Kathleen also teaches for The Stage School in Park Ridge and the Beverly Arts Center in Chicago.
When she is not in the studio she enjoys hula hooping, group fitness, playing darts, and spending time with her husband, Kenny. She is an avid Bears fan, and owner to one small and naughty Chiweenie (chihuahua/dachshund) named Nugget. She is most excited about meeting students, families and becoming a part of the Mundelein community!