Established in 1954, Mundelein Park & Recreation District has 34 park sites offering over 735 acres of open space, playgrounds, ball fields, lakes, and trails. We offer over 650 seasonal programs, including dance, youth sports, tennis, karate, golf, adult and youth leagues, swim lessons, art, fitness and wellness, culinary, adult day trips, science classes, and day camps. In addition, we host over 20 annual events, many free to the public.
Our Mission
Connecting the community with safe and quality recreation through diverse programs, facilities, and open space.
Our Vision
To be the leader in environmental preservation, recreation activities, and facilities.
Our Values
EXCELLENCE: Offer a quality product at a great value
FUN:  Provide an enjoyable, positive, and pleasant experience
HONESTY: Always strive to be straightforward and fair
INCLUSIVE: Welcome those of all abilities and cultures
INTEGRITY: Earn trust every day
INVESTED: Commit to improving our community
RESPECTFUL: Treat everyone with respect
RESPONSIBLE: Adhere to fiscal sustainability and transparency
---
---
Awards
2022 Certificate of Achievement for Excellence in Financial Reporting (CAFR) from the Government Finance Officers Association
2021 Certificate of Achievement for Excellence in Financial Reporting (CAFR) from the Government Finance Officers Association
2020 IAPD Best of the Best: Power of Parks
2020 IAPD/IPRA 2nd Place Agency Showcase
2022 IAPD/IPRA 3rd Place Agency Showcase
---
Facilities
The Mundelein Community Center is the central hub of the park district. In addition to the registration office, The Mundelein Community Center is home to the Health & Fitness Center, Indoor Pool, and Big & Little Development Center. Programs and events for all ages are held at the Mundelein Community Center throughout the year.
The Health & Fitness Center – cardio equipment, free weights, indoor track, gymnasium, group exercise classes, indoor pool, sauna, locker rooms, and showers
Big & Little Development Center – state-licensed daycare center for up to 103 children ages two to six
Opened in 2006, The Barefoot Bay Family Aquatic Center enjoys 6 acres of water thrills and fun. Open from Memorial Day Weekend through Labor Day.
Zero depth entry pool
Two water slides
Diving well with diving board & climbing wall
Lazy River
Concessions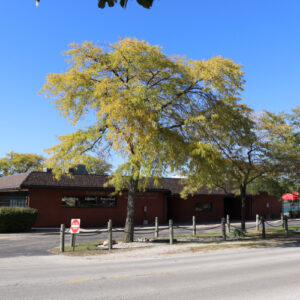 Diamond Lake Recreation Center is located on 100 acres. It includes a pristine lake, sand beach, grassy areas, and shaded picnic grove. During summer, the facility is the hub for Diamond Lake Beach, a recreational destination for swimming, boating, fishing, paddle boat and shelter rentals, special events and more.
The Diamond Lake Recreation Center is open throughout the year for fun and educational programs, including the Learning Center Preschool for ages 3 to Pre-K. Children learn in a fun, picturesque, and safe environment.
Learning Center Preschool – helps develop socialization skills preparing children for kindergarten
Diamond Lake Beach  — swimming, picnic area, and paddle boats
Boat launch – motorboat launch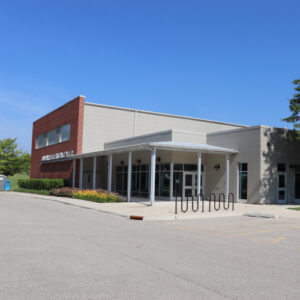 Dunbar Recreation Center is a 12,000 ft. facility that opened in 2018. Its sleek modern design features countless windows that take advantage of natural light and picturesque views. The Center features a gymnasium, a dance/exercise studio, two multi-purpose rooms, and an instructional kitchen. The exterior has a large patio area for outside activities.
Rec Connection, a before and after school for District 75
Home for Mundelein Trails Summer camp
Mundelein Dance and Exercise Classes
Rental opportunities
The Kracklauer Dance Studio is located in beautiful Kracklauer Park and home to our Mundelein Dance program.
 Classes offered include ballet, jazz, tap, creative dance and hip hop
The Regent Center, situated in Cambridge Country Park, is home to activities and programs geared to active adults ages 50+. The facility has a large room available to rent on Fridays and weekends.
Serving the needs and interests of area residents aged 50+
Large room available for rental (seats 110)
The hidden gem of Lake County, Steeple Chase Golf Club is an 18 hole championship golf course designed by Ken Killian, nestled on over 200 acres. Steeple Chase Golf Club is an ideal location for your corporate or private outing. Custom packages are available.