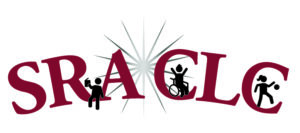 Mundelein Park & Recreation District is a Member Agency of the Special Recreation Association of Central Lake County. SRACLC, a cooperative of three park districts and four villages, provides year-round recreation programs and services for children, teens, and adults with special needs and disabilities. SRACLC offers fitness and sports, drama and music, arts and crafts, camps and day programs, and numerous other recreation opportunities. The agency strives to create new experiences, opportunities for skill development, meaningful recreation, and a safe place to make friends and "be yourself".
SRACLC Mission Statement
The Special Recreation Association of Central Lake County provides recreation programs and services to individuals with special needs or disabilities, and their families, who reside within the boundaries of Member Agency communities.
SRACLC Vision Statement
To be a respected leader through the provision of high quality community based recreation experiences that enrich the quality of life for our participants and their families.
For more information about SRACLC visit www.sraclc.org.
Inclusion Services
SRACLC offers nearly 500 recreation programs per year for people of all ages and ability, but Mundelein Park & Recreation District believes in equal opportunity for everyone and everyone should be allowed to participate at their highest level.
Mundelein Park & Recreation Services and SRACLC together provide inclusion services to individuals with disabilities wishing to participate in the Mundelein Park & Recreation District recreation programs at no additional cost to the family. Inclusion services may include, when necessary, staff training, program modifications/adaptations, adapted equipment, additional staff, and program observations.
Requesting Inclusion Services
When registering for a Mundelein Park & Recreation District program for the first time:
Mark the ADA accommodation section of the registration form to indicate that the participant will require assistance from SRACLC.
Once your registration form is submitted, the Mundelein Park & Recreation District will contact you to discuss the type of inclusion support needed for the participant.
The Mundelein Park & Recreation District will provide SRACLC with an inclusion request that contains both program and participant information.
You will be contacted by Mundelein Park & Recreation District to discuss the needs of the participant and get input on the type of support required.
SRACLC will work with Mundelein Park & Recreation District to put the necessary inclusion accommodations in place for participation in the desired program(s)
Communication between you, SRACLC, Mundelein Park & Recreation District staff continues throughout the Inclusion process
For more information about Mundelein Park & Recreation Services inclusion services: