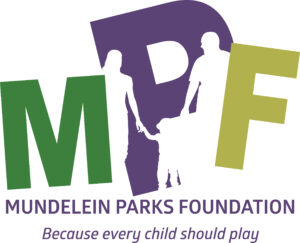 The Mundelein Parks Foundation encourages health and recreation for the community through funding efforts that help promote and enhance facilities, services, programs, parks and special projects. We are a nonprofit 501 (c)(3) charitable organization governed by an independent, voluntary board. The foundation seeks to strengthen community and family ties with a self-generating funding source.
Our goal is to help park users and lovers become park givers and stewards. When you invest in the parks, you are investing in the quality of life of the Mundelein community.
---
Mundelein Parks Foundation is a 501 (c)(3) organization. All donations are 100% tax-deductible to the extent of the law. Contact Ron Salski, Mundelein Parks Foundation President, at 847.388.5460 for more information.