The Mundelein Parks Foundation encourages health and recreation for the community through funding efforts that help promote and enhance facilities, services, programs, parks and special projects. The Mundelein Parks Foundation is a nonprofit 501 (c) (3) charitable organization governed by an independent, voluntary board. The foundation seeks to strengthen community and family ties with a self-generating funding source.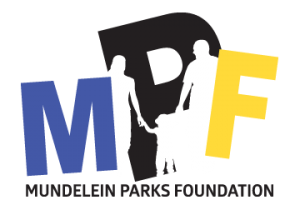 Funds raised help the following:
Offer program scholarships to financially disadvantaged Mundelein Park & Recreation District residents so they can learn new skills and enhance their quality of life
Assist with funding capital development projects
Support the preservation of land and open space
Support the improvement of facilities and parks
The following are opportunities to support the Foundation's goals.
Cash Donation
Gift of Appreciated Stock
Legacy Gifts
Corporate Giving and Sponsorship
Adopt-A-Park or Giving Tree & Benches
Make a Difference…Donate Today
Mundelein Parks Foundation is a nonprofit 501 (c) (3) organization. All donations are 100% tax deductible. Download the Mundelein Parks Foundation Brochure to send in a contribution, or donate online. Contact Executive Director, Ron Salski at 847.388.5460 for more information.While shopping online at Amazon.com, please consider supporting the Mundelein Parks Foundation through Amazonsmile. To take advantage of this charitable program, shop at smile.amazon.com, (not amazon.com.) After you designate Mundelein Parks Foundation, .5% of your entire purchase is donated.
Introducing our latest fundraiser: a new book for children:  My New Mask /Mi Nueva Mascara.
The genesis of this book by Marketing Manager, Christa Lawrence was to provide parents with a video on social media explaining why children needed to wear a mask and to better understand the changes that Covid-19 has brought to our lives. Later we decided to turn it into a book to help the Mundelein Parks Foundation. Copies can be purchased at the Community Center or online at Amazon.com. All proceeds benefit the Mundelein Parks Foundation!