Phone
847.388.5492
Address
1016 Diamond Lake Road
Mundelein, IL 60060
The Learning Center Preschool is located at Diamond Lake Recreation Center
---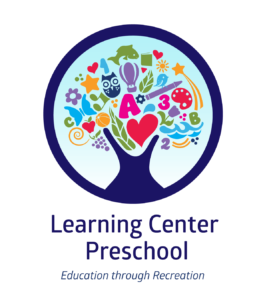 Learning Center Preschool programs for children ages 3 to 5 are designed to provide education through recreation and give children the opportunity to grow emotionally, intellectually, and socially. These programs are recommended by local school districts for kindergarten readiness. Preschool classes are in session from mid-September to mid-May.
Our goal is to prepare your child for their first elementary school experience by developing their self-confidence, independence, and cooperation. There is age-appropriate outdoor play equipment, extended class times, and more.
For Ages 3 – 4
In these programs, the major objective is developing socialization skills. Through games, stories and group activities, children develop self-awareness and fundamental skills such as cooperation, listening, sharing and interacting with peers. Alphabet, numbers, shapes, and colors are introduced. Children must be at least age 3 by September 1. Children must be toilet trained.
For Ages 4 – 5
These theme-based programs includes an introduction to the alphabet (letter recognition and sounds), art, musical activities, manipulatives, number recognition, and the mastery of shapes, and colors. The development of small and large motor skills is also practiced daily. Children must be at least age 4 by September 1.
Half-Day Pre-Kindergarten
This half-day class meets four days a week. There is the same emphasis as the programs for ages 4 to 5, with additional time spent on language, math, writing, science, and social studies. Children must be at least age 4 by September 1.
Come learn with us! Activities include:
Creative Art
Singing & Rhythm
Stories & Finger Plays
Free Play
Circle Time & Sharing
Library Time
Language Development
Special Events, Field Trips & more!
"Children learn through all sorts of methods but play is one of the best. Learning Center teachers take the time to make learning come alive. Whether it's creating costumes for the Thanksgiving feast and learning about traditions of our country or having the kids earn money to donate to families in need during the holidays, they go above and beyond to make everyday moments teachable moments."
-Kelle Drew
For convenience, monthly tuition payments are broken down into a deposit plus 8 equal payments. Twenty percent (deposit) is due at registration. Payments are due the first of each month beginning September 1, and ending with April. No refunds after December 1.
A signed waiver must be on file with the Park District prior to the start of class. Information packets are mailed in late August.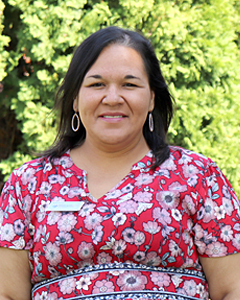 Melinda Agosto
Child Development Director

Ms. Melinda began her time as the Child Development Director at Big & Little in September 2020 after working Assistant Director/Childcare Supervisor first at the YMCA, then the Vernon Hills Park District from 2008 to 2020.  She completed her undergrad degree in Elementary Education at DePaul University in 2004 then went on to complete a graduate degree in School Counseling at Concordia University in 2016.  Ms. Melinda is a lifelong Mundelein resident and along with her husband and three daughters, continues to reside here.  She loves working and serving the families in her own community.
Debbie chin
Learning Center Coordinator
Mrs. Chin has been teaching at Learning Center Preschool since 2016 and has taught preschool in Mundelein since 2000. She earned her bachelor's degree in education from Northeastern Illinois University.  She lives in Mundelein with her husband, and her two children, that are also Learning Center graduates. You may see her at band concerts, plays, or athletic events watching "her kids" participating in their activities as they grow. She is passionate about helping your child learn new skills and make friends while working, playing, and singing together.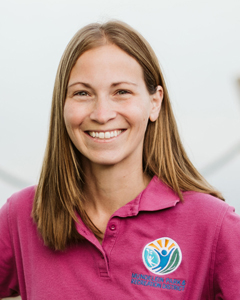 Kelli Wilken
Learning Center Teacher
Mrs. Wilken graduated from National-Louis University in 2006 with a degree in Elementary Education. She taught first grade for 9 years before deciding to stay home with her two young kids, both of whom attended Learning Center Preschool. She is excited to get back into the classroom and be a part of the Learning Center Preschool team. She lives in Mundelein with her husband and two kids. In her spare time she loves cooking for her family, watching her son play baseball for MBSA, watching her daughter dance for the Mundelein Park District Dance Company, and she loves walking their dog, Belle.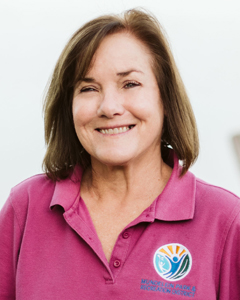 Julie lemmer
Learning Center Aide
Ms. Julie started with Learning Center in 2002. She has touched the hearts of many families through her patient care and concern for everyone. She resides in Mundelein with her husband and has two grown children that both attended Learning Center. She spends her free time walking, reading, and enjoying Cardinal baseball. Working with the children in preschool makes everyday a great day.
Beth Legoff
Learning Center Aide

Ms. Beth began at Learning Center Preschool in September of 2000. She lives in Mundelein with her husband and has two grown children. Her younger son attended Learning Center Preschool. She enjoys watching television and Cub games with her kitty in her lap. She loves being at Learning Center Preschool because it is such a happy place.