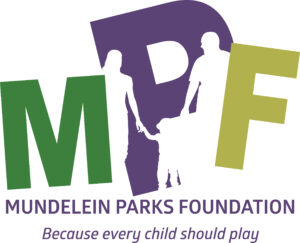 Our goal is to help park users and lovers become park givers and stewards. When you invest in the parks, you are investing in the quality of life of the Mundelein community.
Opportunities to support our goals
Cash Donation/Memberships
Gifts of any amount are meaningful, and 100% of your donation will directly support your Park District. Mundelein Parks Foundation is a nonprofit 501 (c)(3) organization. All donations are 100% tax-deductible.
Gift of Appreciated Stock
Your gift of appreciated stocks, bonds, or mutual funds can both support our programs and provide tax savings to you.
Legacy Gifts
A planned gift in a will, trust, or estate plan can make such a strong impact for generations to come.
Corporate Giving and Sponsorship Businesses can provide cash or grants. Businesses are also encouraged to participate in Mundelein Parks Foundation fundraising events that take place throughout the year.
Celebrate
Life is full of occasions to celebrate–weddings, births, anniversaries, and the lives of loved ones lost. The Mundelein Parks Foundation's Celebrate program offers you the opportunity to recognize special moments in life with a unique gift. Examples of gifts include donating a tree, a bench, and even a playground to our parks.
Tree Donation
Make Mundelein more beautiful and the air a little cleaner by donating a tree to be planted in one of our parks.
Contact, Tracie Ouimet at 847.388.5429 to learn more about these giving opportunities.
---
Mundelein Parks Foundation is a 501 (c)(3) organization. All donations are 100% tax-deductible to the extent of the law. Contact Ron Salski, Mundelein Parks Foundation President, at 847.388.5460 for more information.