2023 Pay the Day Fitness Membership Offer
Start the year off right by taking time for you! The sooner you sign up for an annual Mundelein Health & Fitness membership in January, the more you'll save during our Pay the Day Deal. For instance, sign up on January 2nd, pay just $2 for your first month of membership, sign up on January 3rd, pay $3, and so on. Don't delay and pay more!
Pay the Day offer starts January 2, 2023; discount applies to the first month of annual membership per person.
The offer applies to new members only. Stop in the Community Center or call 847.388.5430 for details.
The most accurate bikes in the world are here!
These bikes are the gold standard for indoor cycling and offer the smoothest indoor ride. Feel your power and see it. Both beginner and experienced cyclists will see maximum results in increased power and endurance with the Coach By Color® program. ICG's Coach By Color® training system delivers real-time, color-coded biofeedback to the user with five training zones: white, blue, green, yellow, and red.
---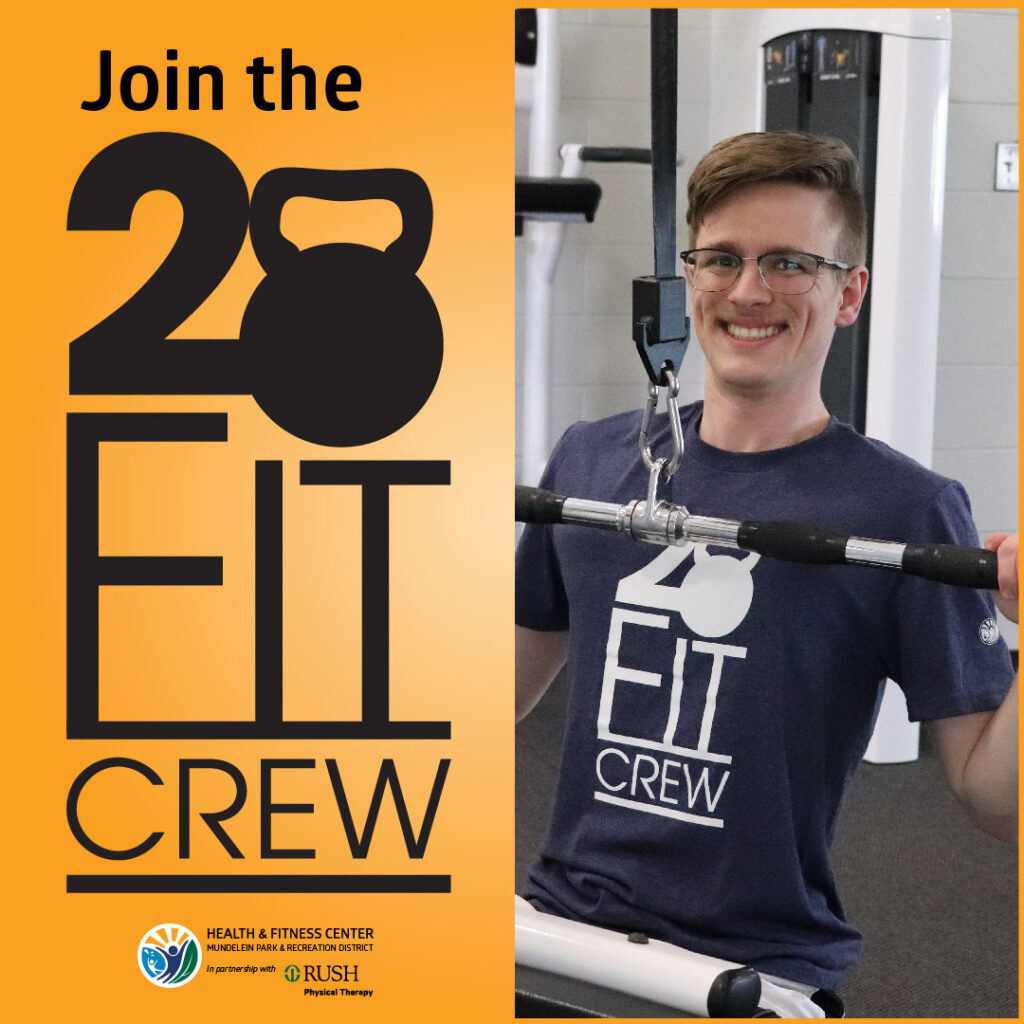 JOIN THE 20 FIT CREW!
How it works!
Visit the Health & Fitness Center 20 times in one month.
What do you get?
You will receive a T-shirt and become part of the 20 Fit Crew. Check out the lobby TV and 20 Fit Crew Corner on the fitness floor for the latest 20 Fit Crew updates!
Who can participate?
20 Fit Crew is open to all Health & Fitness Center Members (excludes track pass).