Five Mundelein Park & Recreation District employees were awarded the honor of Employees of the Year at the District's Annual Employee Recognition event in January.
Nadia Guidry was recognized by the Administration Department for her role in converting the district to a new phone system, spearheading cybersecurity training, and implementing many cybersecurity tools which will enable the district to qualify for cybersecurity insurance.
Omar Vazquez was recognized by the Parks Department for his amazing work ethic and exemplary customer service skills. Despite the overwhelming volume of work, he consistently found ways to help his co-workers with procedures and job tasks.
Nicole Schaller was recognized by the Recreation Department for returning the Health & Fitness Center's Group Ex program to pre-Covid numbers. By switching classes to virtual programming and engaging with our patrons on a daily/weekly basis, she kept the district's fitness program relevant.
Rick Hanzel was recognized by Steeple Chase for his diligence in monitoring the condition and performance of the equipment in the field and promptly servicing items that need attention to ensure that the golf course is "consistently consistent."
Steve Yeazel was recognized by the Board of Commissioners for his dedication to the district. More responsibilities were added to Steve's plate when there wasn't enough staff with facility maintenance and aquatics while the facilities became more crowded after the pandemic. He didn't complain and just stepped up. Steve's ability to dive into projects and fix machines saved service calls and kept fitness equipment working.
Also recognized were Steve Ketzner and Dawn Blough for 25 years of service, Cheri Rehor and Julie Lemmer for 20 years, Beth Barber, Rick Hanzel, Sue Poletto and Judith Sneyd for 15 years, Linda Renz for ten years, Paul Eiserman, Christine Lopez, Laura Friedrich, Matt Laporte, Gary Gunther, and Kelli Schillaci for five years.
"Every year, I look forward to our event so our District can recognize outstanding performance," said Executive Director Ron Salski. "Our district's employees are incredibly innovative and passionate about achieving our goals and objectives. After the pandemic, we experienced a surge of residents, participants, and members in our programs, facilities, and parks, and these five employees provided leadership when necessary and worked collaboratively with fellow co-workers. Congratulations to Nicole, Steve, Nadia, Rick, and Omar!"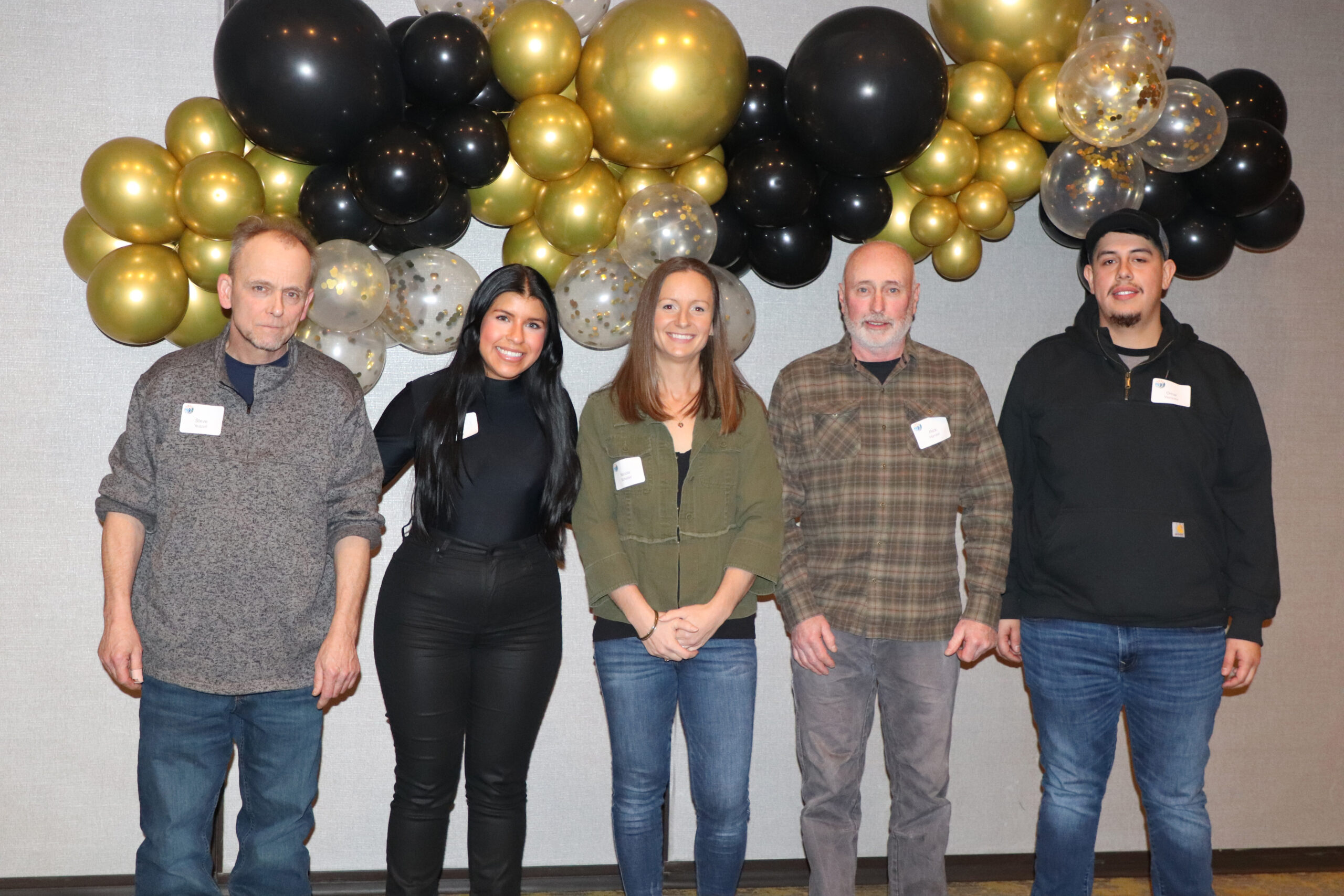 Pictured above, left to right: Steve Yeazel, Nadia Guidry, Nicole Schaller, Rick Hanzel, and Omar Vazquez